Common Workplace Accidents for Postal Workers
Being a United States Postal Service worker is not a job that comes without risks and dangers. There are several situations that pose great harm to these individuals and as a result, in 2015 the estimated costs for workers' compensation was increased by $389 million from 2014. There were just under 400 severe injury accidents that occurred to workers employed by the USPS from 2015 through 2016. The Occupational Safety and Health Administration has a strict definition of what a severe injury is. If an injury was so significant that an amputation occurred, an eye was lost, or if an injured employee was required to spend one night in the hospital, then OSHA will label the harm as severe.
Postal workers both private and government employees have options when it comes to obtaining Florida workers' compensation benefits after injuries were sustained on the job. To learn more about your options if you are a postal employee, Stephen M. Andrews can answer all of your questions and provide you valuable legal guidance. Stephen M. Andrews is an experienced Tallahassee workers' compensation attorney that is dedicated to helping injured employees obtain benefits for their medical costs and missed wages.
What Are the Most Common Types of Postal Worker Accidents?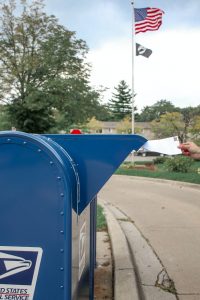 Postal workers can work inside a post office or be out on the road to deliver our mail. Because of the nature of the work, the weather can pose a threat, risks for traffic accidents are a viable concern, interaction with the public is a risk, and other hazards at work are all considerations when it comes to common accident situations that postal workers face. The following are some of the most reported accidents for postal workers:
Postal workers that deliver the mail have interactions with the public. As such, there is the possibility for exposure to an aggressive, intoxicated, or mentally unstable individual can cause the postal worker harm.

Another problem with going door-to-door is situations where postal workers are subject to homeowners' pets. In specific, dog bites are a very real problem and challenge for postal workers. In 2017 more than 6,000 postal workers were reportedly injured from dog attacks.

Postal workers that are employed within a mail sorting facility or post office can suffer slip, fall, and tripping accidents. Postal delivery drivers can also slip and fall from hazards as they go to each home and business or as a result of poor weather and environmental conditions.

Delivery diverse face increased risk for automobile accidents.

Pickup packages, bending over, twisting and turning can lead to repetitive motion injuries.
Speak with a Tallahassee Workers' Compensation Attorney Today
If you need help with your Florida workers' compensation claim, please reach out to Stephen M. Andrews. It is important that you are treated fairly and receive all of the benefits under the Florida workers' compensation system that you are entitled to have. During a free, no-obligation consultation, you can discuss your Florida workplace accident situation with Stephen M. Andrews. Call today at (850) 906-9599.
Deprecated
: Function WP_Query was called with an argument that is
deprecated
since version 3.1.0!
caller_get_posts
is deprecated. Use
ignore_sticky_posts
instead. in
/var/www/wp-includes/functions.php
on line
5667