How Can You Prove Your Injuries Were from a Florida Workplace Accident?
In the state of Florida, all construction businesses and almost all other types of businesses with limited exceptions must carry Florida workers' compensation insurance. Florida's workers' compensation system is a no-fault system so it doesn't matter who is responsible for your workplace accident, even if it was completely because of your own doing. However, employers wanting to push back against employees arguing that their injuries were not a result of a workplace accident happen all the time.
The reason that an employer would want to minimize the number of claims made to their workers' compensation insurance policy is that claims cause their premiums to rise. Employers aren't alone in these attempts to challenge an employee's legitimate workplace accident. Insurance providers are also well-known to try to find ways that devalue an employee's claim or render them invalid. Insurance providers are not above fighting back against an injured employee by trying to say their injuries were not a result of a workplace accident or that their accident didn't actually take place while on the job.
How to Prove that Your Accident Took Place at Work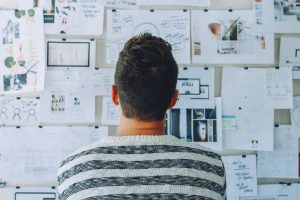 Some accidents that take place on the job are straightforward in nature. It is undeniable that they happened and that the injuries that resulted were directly related to the accident situation. For example, if you fall from a scaffolding and sustain broken bones and lacerations, your employer will have to acknowledge that your injuries happened at work because it is likely you will need immediate medical assistance and transportation to the hospital. In other situations when a chronic illness develops or a stress injury somewhere on the body from overuse activities related to your job forms, it can be more complicated to prove the connection to your work. 
Stephen M. Andrews is a Tallahassee workers' compensation attorney who knows where to look and what information is necessary to prove your accident happened at work and was the cause of your injuries. Some of the steps that Stephen M. Andrews will take to collect evidence on your behalf include:
Reviewing any available video footage of the incident and around the incident.

Gathering medical records and doctors' reports.

Speaking with and interviewing any witnesses including other employees both current and former.

Looking over any complaints your employer has received.

Investigating violations of OSHA regulations.

Meeting with experts that can provide testimony on behalf of your injuries.
Stephen M. Andrews will utilize all methods and approaches necessary to build a Florida workers' compensation claim that clearly shows why you need benefits. He will fight for you so that you get the full amount of benefits that you deserve.
Speak to a Florida Workers' Compensation Attorney Today
If your employer or the insurance company is giving you a hard time about where your accident took place or that your injuries were not a result of a Florida work-related accident, Stephen M. Andrews can help. Consultations are always free and you won't pay a dime unless your case is won. When you need help proving your case for the Florida workers' compensation benefits you need, call Stephen M. Andrews today at (850) 906-9599.
Tags: Florida Workers' Compensation Attorney, How Can You Prove Your Injuries Were from a Florida Workplace Accident?, How to Prove that Your Accident Took Place at Work