How to Discuss Your Injuries with Your Workers' Compensation Doctor
To properly heal, an injured victim of a workplace injury must receive the right medical treatment and be put on the correct therapeutic path. The best way for a doctor to truly understand what a victim is suffering from, they need to gather as many details as possible. When a doctor provides a treatment plan, included in that plan should also be any restrictions or limitations that the victim has for daily life and for work.
How to Talk with Your Workers' Compensation Doctor
Like a visit to any doctor, you will have medical forms to fill out and you will need to provide a detailed description of your accident and your injuries when you are seen by your physician. Details are very important. When you are asked about your accident and your injuries by your doctor and his or her staff, tell your entire story with all the facts. To keep track of everything, a good idea is to write your accident experience down in a journal. Then keep a daily log of how you feel and where you have pain or limited range of motion and any changes that you experience. It is also important to keep track of your emotions and feelings because oftentimes, overcoming a devastating workplace injury can involve a tremendous emotional toll.
When you see your doctor, make sure to give them every body part which was affected even if there is currently no pain when you meet. Some injuries take a bit of time to show symptoms and it is in your best interest to ensure that all pain you feel now and potentially in the future is addressed. Once you have a baseline with your Florida workers' compensation doctor, you should keep them abreast of any changes that you experience. There are many things that can change over time with your condition, including:
Changes in pain.

Issues with medications.

Any pain that you feel in a region of your body that wasn't there when you first met with your doctor.

Other symptoms that come up including numbness, fever, tingling, skin issues like rashes, etc.

Any issues you have when you move or engage in approved activities.

Changes with your mental health.
When you give your doctor updates on your condition, ask that these new developments are recorded in your medical record because you will need this information as a part of your Florida worker's compensation claim. All the information that you keep documented will help strengthen your claim and your ability to have a successful claim as opposed to one that is denied.
Talk to a Florida Workers' Compensation Attorney Today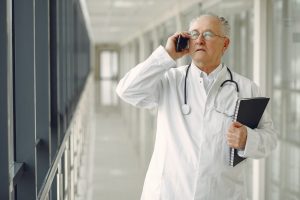 Stephen M. Andrews, P.A. is a Tallahassee workers' compensation attorney that has extensive experience fighting on behalf of victims of Florida workplace injuries. Stephen M. Andrews, P.A. thoroughly understands the Florida workers' compensation system and can give you the most effective and the highest level of legal representation when you are filing your Florida workers' compensation claim. Speak with a resourceful Tallahassee workers' compensation lawyer by scheduling a free consultation at (850) 906-9599.
Tags: Florida Workers' Compensation Attorney, How to Discuss Your Injuries with Your Workers' Compensation Doctor, How to Talk with Your Workers' Compensation Doctor