How to Handle A Hostile Employer When You Are Filing a Florida Workers' Compensation Claim?
Injured workers in Florida have a lot on their plate. Facing the difficult and challenging situation of being injured, needing expensive medical treatment, being unable to work, and therefore earn their paycheck are burdens that take their toll. These pressures can cause an injured worker to experience so much stress that it actually makes healing much more difficult and it can slow the process. When an employer is adding additional obstruction and strain to an injured employee's attempts at filing a Florida workers' compensation claim, it is just plain unfair and unacceptable.
The reason that some employers can cause so many hurdles and be so unsupportive of injured employees filing claims for benefits is that the more claims an employer files, the more it costs them to pay for their Florida workers' compensation insurance. Preserving the bottom line is of the utmost importance to any profitable business and anything that can take away from that can very well be met with resistance.
How To Handle Difficult and Resistant Employers When Filing a Florida Workers' Comp Claim?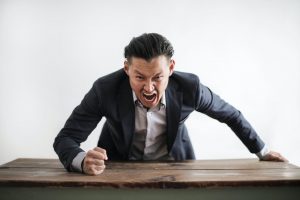 If you are struggling with your employer putting up roadblocks and not working with you as you file a claim it is best to connect with Stephen M. Andrews. Stephen M. Andrews is a Tallahassee workers' compensation attorney to fight on your behalf and handle this demanding and wearing situation. However, if you are determined to manage the Florida workers' compensation process alone, you should know your rights.
First, after your workplace accident injury, you only have 30 days under the workers' compensation laws in Florida to report your situation to your employer. Therefore report your accident immediately to avoid any pitfalls or potential hurdles that could come your way and reduce the benefits you receive or eliminate your chances of obtaining benefits. Next, you must make sure that your employer documents your situation by filling out an accident/injury report and signing it. This is critical and you should not leave your employer's office until they supply you with this extremely important report.
Next, if your employer is refusing to contact their Florida workers' compensation insurance provider, then you do it yourself. It is likely that your employer has insurance because there are very few businesses not required by law to carry it. If you have any witnesses that saw what happened to you and can verify your claims make sure that you have their contact information. Use any witness information and a copy of your accident report to back up your story when you speak with a representative of the insurance company. 
The insurance company representative will ask you many questions about your injuries. Tell them every single detail about all of the pain you are suffering from and all the physical harm you experienced no matter how mild or severe. This will better ensure that you are thoroughly examined and treated for the totality of your damages and that all of that treatment is paid for.
Speak to a Florida Florida Workers' Comp Attorney
If you have decided to take on the Florida workers' compensation process alone despite push-back by your employer you undoubtedly have your hands full, but even so, could still have the potential to file a successful Tallahassee workers' compensation claim. However, if your employer starts to engage in intimidation or retaliation against you for your actions filing for benefits, it is very important that you defend your rights by calling Stephen M. Andrews at (850) 906-9599. It is against the law for an employer to act in such a hostile and belligerent way and when you discuss your situation during a free consultation with Stephen M. Andrews, you will learn more about what you can do to fight back and receive your full legal justice.
Deprecated
: Function WP_Query was called with an argument that is
deprecated
since version 3.1.0!
caller_get_posts
is deprecated. Use
ignore_sticky_posts
instead. in
/var/www/wp-includes/functions.php
on line
5667