Safety Tips to Reduce Back Injuries at Work
Back injuries are some of the most common types of health issues that are reported in the United States. There are so many causes of back pain including engaging in activities that strain and pull muscles, caring extra weight, bad posture, and just wear and tear from daily life. Even psychological stress can cause our muscles and ligaments to seize up and cause excess back pain. If you work in an active environment or one that is physically demanding you are more vulnerable to suffer a back-related injury. When you require medical treatment for your Florida workplace accident injury, you should immediately connect with your manager to report your situation. Then, call Stephen M. Andrews, a Tallahassee workers' compensation attorney.
Obtaining workers' compensation in Florida is a frustrating process for most individuals who are unfamiliar with the system. There is a substantial amount of paperwork and appropriate steps that need to be taken to have a claim accepted the first time. If the paperwork is not filled out properly or if the correct steps are not followed, your claim will be denied. Then the amount of time it will take to potentially obtain benefits will be lengthened and extended efforts will be necessary to pursue benefits. You can avoid this from happening by having Stephen M. Andrews handle your claim from the start.
How to Reduce Back Injuries While at Work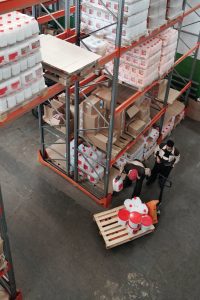 Almost any job in any industry can have work that may result in a back injury. The more physical your job is, the higher the likelihood that you will suffer an issue with your back will be. Being cognizant of back safety is important to reduce the chances you will have a back injury issue from the type of responsibilities you have while at work. Some of the actions you can take to reduce your risk for back injuries include:
Stretching before you begin activities will help gently bring your heart rate up and as a result, get the blood moving throughout your muscles which will open them up and warm them so they won't be as stiff. 

If you sit for prolonged periods of time you should adjust the height of your chair and move your keyboard in a position where you can have access to everything you need to do your job while sitting with appropriate posture.

Familiarize yourself with correct lifting movements which would include not bending your back but keeping it straight. Pull the object you are lifting as close to your midsection as possible and stand up straight using the muscles in your legs. Don't twist while coming up from the ground if possible. You can review further information by reading the

Occupational Safety and Health Administration

's guidelines. 

Take breaks when you can to give your body a rest period so you don't overwork yourself.
Speak to a Florida Workers' Compensation Attorney Today
If you hurt your back while at work from the actions you had to take to do your job, Stephen M. Andrews can review your case and help you with your Florida workers' compensation claim. To schedule your completely free consultation, please call Stephen M. Andrews at (850) 906-9599. 
Deprecated
: Function WP_Query was called with an argument that is
deprecated
since version 3.1.0!
caller_get_posts
is deprecated. Use
ignore_sticky_posts
instead. in
/var/www/wp-includes/functions.php
on line
5667