What Happens After a Car Accident at Work?
Any accident you are in at work where you are injured, even if your accident was a result of your own doing, entitles you to compensation. The purpose of employers' carrying workers' compensation insurance is to help provide financial support to employees that are injured while on the job. The good news is that you don't have to prove fault to file a worker's compensation claim. While the benefits you can receive are limited, they will still offer injured employees much needed financial assistance that can cover their medical costs as well as a portion of their wages while they are out of work. In some cases, Florida workers' compensation benefits may provide payment for vocational training and potentially permanent impairment benefits. 
Can I Receive Workers' Compensation After A Work-Related Car Accident?
Figuring out where and how to maximize the amount of money you receive after an accident is best done with an experienced Florida workers' compensation attorney. When it comes to car accidents, personal injury claims are commonly used as a means to acquire compensation for damages. However, the rules change when you are injured in a car accident while on the job. If the reason you were driving at the time of your accident was work-related, you could potentially file both a personal injury claim and a workers' compensation claim.
The workers' compensation claim will be filed because your job involved driving and after an accident you were injured. You may also be able to file an independent personal injury claim so that you can recover the most amount of money possible. Personal injury claims allow for compensation for medical expenses, lost wages, pain, and suffering, and loss of future earning capacity, and in some situations punitive damages may also be awarded.
Taking on the task of filing multiple claims is by no means easy. The Florida personal injury claims process can be long and drawn out, meaning you could have to wait a while before you'd see a settlement. That doesn't mean it is impossible. There are times when a victim can be successful with both claims, but knowing what legal opportunities you have available to get the money you need is helpful. Filing a personal injury claim in Florida comes with a two to a four-year statute of limitations. While this may seem like plenty of time, the reality is that there are a lot of steps that must be done and actions are taken to build a strong personal injury claim. Getting the process started sooner than later allows you more peace of mind that should anything come up which could cause a delay, you will still have enough time to act. 
Employees in Florida who are injured on the job should know what their legal rights are especially when it comes to obtaining compensation to help cover their expenses. If you aren't able to secure enough compensation for your damages, it could be financially devastating. 
Find a Trusted Florida Workers' Compensation Attorney Today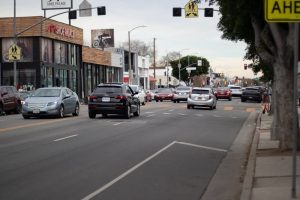 Stephen M. Andrews, P.A. has more than 35 years of providing legal representation to individuals that have workers' compensation, social security and disability, and personal injury cases. You have the right to the best legal services possible, and Stephen M. Andrews, P.A. is well-known and respected for providing the highest quality legal services to residents of the greater Tallahassee area. Schedule a free consultation with a Tallahassee workers' compensation law firm by calling (850) 906-9599 today.
Tags: Can I Receive Workers' Compensation After A Work-Related Car Accident?, Florida Workers' Compensation Attorney, What Happens After a Car Accident at Work?
Deprecated
: Function WP_Query was called with an argument that is
deprecated
since version 3.1.0!
caller_get_posts
is deprecated. Use
ignore_sticky_posts
instead. in
/var/www/wp-includes/functions.php
on line
5667