What to Do If Your Florida Workers' Comp Claim is Denied
Not every Florida workers' compensation claim is successful and not every employee easily gets Florida workers' compensation benefits. In 2018 alone, there were 25,927 Florida workers' compensation claims denied. If your claim is denied but you know you have a legitimate case, know that a denial is not the end. You may still be able to recover the benefits you need. Even though there were more than 25,000 denied claims in 2018, 10,891 of these denials still received benefits at some point.
If your Florida workers' compensation claim was denied and you need help figuring out how to continue with the process to get the benefits you need, Stephen M. Andrews can help. Stephen M. Andrews is a Tallahassee workers' compensation attorney with 35 years of experience practicing Florida workers' compensation, social security disability, and personal injury law.   
How to Combat a Denied Workers' Compensation Claim?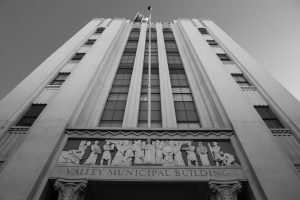 You have two choices when your Florida workers' compensation claim is denied. The first being that you can take your denied claim to Florida's Employer Assistance and Ombudsman Office for an appeal. There is a time limit though, you must file your initial appeal no longer than two years of the date that your injury accident took place. Should you be appealing for medical treatment, then you only have a year since your last benefit payment or from the last day that you received treatment to file your appeal. The EAO can provide assistance with your appeal.
The second being that you can hire a Florida workers' compensation attorney. The appeals process is nothing to take lightly. The process is complex and intricate with many different rules and laws. Working with an attorney can not only shorten the process but make it a lot less stressful. Additionally, working with an attorney increases your chances of success in obtaining the full amount of benefits you deserve.
When you are waiting to hear if your claim was successful, insurance providers have 120 days from the time you reported your injury accident to tell you the outcome. When a denial takes place you can dispute it, and there is a process for doing so.
Connect with the EAO. The EAO will try to help the injured employee obtain benefits by working with the insurance company. If the EAO can resolve the dispute you will get your benefits, but most often the EAO isn't effective at resolving disputes.

If the EAO isn't able to secure your benefits, you must file a "Petition for Benefits" which goes to the Offices of Judges of Compensation Claims. From there the OJCC has up to 40 days to schedule a meeting between you and the insurance company. If you have an attorney, then they will be at the meeting representing your best interests.

Once a meeting is scheduled, your case goes to mediation where you may agree to a settlement.

If you can't come to an agreement during mediation, then you will have a hearing with the OJCC which is a long process to get to a decision.

If you and the insurance company cannot agree on the decision of the judge at your workers' compensation hearing, then you will have to make a final appeal with the First District Court of Appeal. Your case may take more than a year of back-and-forth at this point before a final verdict is reached.
Take Your Case to a Florida Workers' Compensation Attorney
The appeals process gives injured workers a chance to fight a denial that they don't agree with. It is a very long, complicated, and stressful process. This is why working with an attorney is so important because with an attorney you improve your chances for a speedier decision that renders you the best outcome possible. Schedule your free consultation today with Stephen M. Andrews, a talented Florida workers' comp and SSDI attorney by calling (850) 906-9599.
Tags: Florida Workers' Compensation Attorney, How to Combat a Denied Workers' Compensation Claim?, What to Do If Your Florida Workers' Comp Claim is Denied