When Will I Receive My First Florida Workers' Compensation Check?
So you were involved in an accident at work. After you notified your human resources representative and were supplied with an approved doctor to visit, you connect with a Florida worker's compensation attorney to learn about your legal rights and to ensure your claim is handled properly. Also, you know that working with an attorney will yield the highest amount of compensation. Obtaining money as a result of being injured and unable to work, isn't ideal. However, the cost medical bills you incurred as a result of your accident injury and the lost wages you are missing out on due to being unable to work have to be paid and replenished. 
Florida workers' compensation benefits cover your medical expenses, a portion of your lost wages, impairment, medication, medical devices, and vocational training if necessary. The good news for victims of workplace accidents is that Florida workers' compensation insurance is a safety net for employees that their employer must carry. There are caps on the maximum amount a victim can receive, which, in the state of Florida is $939 per week. Getting to that cap will be dependant on your injuries,  the more severe the injury the more your claim is worth. 
Victims of Florida workplace accidents must inform their employer about their work-related injury accident within 30 days of its occurrence. You will need to detail when the incident occurred, how it took place and the symptoms of your work-related injury. Once you get the ball rolling you will most likely be wondering if your claim is approved, when will you see your first check?
When Does Florida Workers' Compensation Benefits Begin Paying?
For costs associated with your medical care, the medical providers you use which are authorized under your employer's carrier will send their bills to the insurance company. So all of your treatment will be taken care of without you having to put money out of your pocket upfront. If you are only out of work for 7 days or less, you won't be getting a payment for missed wages. If you are out of work for more than 21 days, then you will get a check to cover your missed wages.
Therefore, medical benefits kick in straight away but money for lost wages won't begin until after 21 days of being out of work from your workplace injuries. If you qualify for a wage reimbursement check, you will receive your payment on a bi-weekly basis. For the most part, your benefits will also not be taxed by the federal government. You will not continue to receive benefits once you are deemed healthy enough to return to work.
Talk to a Florida Workers' Compensation Attorney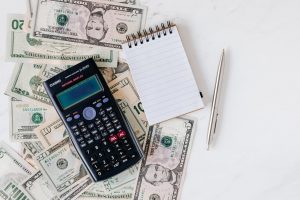 It is ok to have questions about workers' compensation or be confused by the process. Stephen M. Andrews is a Florida worker's compensation attorney that can answer your questions and take on the legal challenges surrounding your pursuit of obtaining benefits. Stephen M. Andrews is a trusted Tallahassee workers' compensation attorney who is here to help you after a workplace accident causes you harm. Schedule your free consultation today by calling (850) 906-9599. 
Tags: Florida Workers' Compensation Attorney, When Does Florida Workers' Compensation Benefits Begin Paying?, When Will I Receive My First Florida Workers' Compensation Check?
Deprecated
: Function WP_Query was called with an argument that is
deprecated
since version 3.1.0!
caller_get_posts
is deprecated. Use
ignore_sticky_posts
instead. in
/var/www/wp-includes/functions.php
on line
5667