Who Pays for Your Medical Care After a Florida Workplace Accident?
When you are injured while at work, you must report your incident to your employer or manager immediately so that you can get the Florida workers' compensation process started. Unless your injury requires immediate medical attention where you will need to go to the nearest location for treatment, you will have to obtain care at the approved provider by your employer's insurance carrier. Any injuries or bodily damage that you sustain from a work-related incident will be paid for through your employer's workers' compensation insurance provider.
The Florida workers' compensation process can be difficult to navigate. There are times that employers will make it challenging for their employees to file a Tallahassee workers' compensation claim because, with each claim, their insurance premiums go up. Even when a claim is filed the insurance company does what it can to deny the claim, devalue it, and avoid having to pay victims of Florida workplace accidents the benefits they need to heal from their injuries and get better. This is why working with a Florida workers' compensation attorney is so helpful to the success of your claim. It is frustrating enough to have to deal with an injury, be out of work, and try to follow your doctor's orders for recovery. When you add fighting an insurance company to the equation, your situation becomes increasingly stressful and exhausting. A Tallahassee workers' compensation attorney can take the legal burdens on you so you don't have to.
Where Do You Get The Money for Your Medical Treatment After Your Florida Workplace Accident?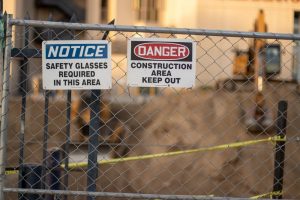 Your employer's workers' compensation insurance provider is responsible for paying for the medical care from your workplace accident injuries. Under Florida workers' compensation laws, any medical bills that you incur which are related to your workplace accident and are authorized will be submitted to the insurance provider by your doctor to receive payment. Sometimes, in an attempt to save money, the insurance provider will engage in deceitful tactics to close down your claim and deny you further benefits for the medical treatment you need.
If your doctor's opinion on the status of your injury is that you no longer require treatment and that you have reached your maximum medical improvement, but this is not the case, you need to have a Florida workers' compensation lawyer on your side fighting for the benefits you need. Insurance companies are well-known to prematurely close claims and stop paying for medical treatment. They have many strategies that help them do this. An experienced Tallahassee workers' compensation lawyer will be able to challenge the actions of the insurance provider so that you receive the compensation that you need to properly heal. Not only will your lawyer seek compensation for all of the time that you are currently disabled, but they will also ensure that all the time in the future where you are expected to be disabled will be accounted for. If your injuries are permanent and you will need long-term medical treatment to manage them, you may have a case to have all of that medical care paid for indefinitely.
Speak to a Florida Workers' Compensation Attorney Today
Stephen M. Andrews is a Florida workers' compensation attorney that will fight on your behalf to protect your rights. Schedule your free consultation with Stephen M. Andrews by calling (850) 906-9599. 
Deprecated
: Function WP_Query was called with an argument that is
deprecated
since version 3.1.0!
caller_get_posts
is deprecated. Use
ignore_sticky_posts
instead. in
/var/www/wp-includes/functions.php
on line
5737