Are Fatal Workplace Accidents Increasing?
Workplace injuries happen every year throughout the nation. While not as common, fatal workplace accidents also take place every year. It doesn't matter what industry you work in or what professional capacity you have, anyone can be subject to being victimized in a devastating workplace accident. Work accidents that result in injuries can cause lifelong chronic pain, a decreased range of motion, emotional distress, inability to engage in the same activities one used to be able to do, and life as well as work restrictions. For victims of catastrophic injury workplace accidents, permanent disability may result. The most tragic cases are when a victim of a Florida workplace accident loses their life.
The U.S. Bureau of Labor Statistics numbers paints a grim picture. According to the USBLS, deadly workplace accidents have been increasing. If you lost a loved one after they suffered a fatal workplace accident in Florida, connect with Stephen M. Andrews immediately to learn more about your rights. Stephen M. Andrews is a Florida workers' compensation attorney with more than 35 years of experience providing effective, strategic, and focused legal support to victims of Florida workplace accidents.
How Many Fatal Occupational Injuries Occur in the U.S.?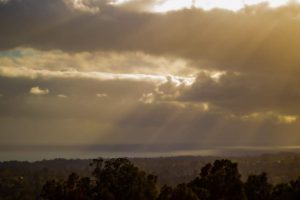 The latest data released by the USBLS indicates that there were 5,250 fatal workplace accidents that took place throughout the country in 2018. The fatal workplace accidents in 2018 rose by 2% from the previous year's incidents in 2017. The following exposures or events are what lead to these fatal incidents:
There were 2,080 fatalities resulting from a transportation incident. Fatal transportation situations made up the majority of all fatal workplace accidents at 40%.

Fatal workplace accidents were a result of individuals that had contact with equipment or other objects was up in 2018 by 13%.

Of these accidents people gravely injured by equipment and machinery increased by 39%.

Those individuals who lost their lives in a workplace injury that had contact with an object increased. Being struck by a falling object and dying of injury incidents increased by 17%.

Drug or alcohol usage at work that resulted in unintentional overdoes increased by 12%, and the trends from the previous year's reports show that these incidents have been increasing steadily every year.

Violence at work leading to death increased by 3%.

In 2017, falls, slips, and trips that killed workers hit a high but in 2018, these fatal incidents decreased by 11%.
The USBLS reported that the workplace injuries in 2018 that lead to death were most common in the following professions:
Professional drivers, traveling salespeople, and truck drivers

Logging workers

Fishers and fishing related professions

Aircraft pilots

Flight engineers

Roofers

Law enforcement
Speak to a Florida Workers' Compensation Attorney Today?
If you lost your loved one unexpectedly in a fatal Florida workplace accident or if you were injured while on the job, Stephen M. Andrews can inform you of your legal options when it comes to obtaining Florida workers' compensation benefits. Call Stephen M. Andrews at (850) 906-9599 to schedule your free consultation today.
Deprecated
: Function WP_Query was called with an argument that is
deprecated
since version 3.1.0!
caller_get_posts
is deprecated. Use
ignore_sticky_posts
instead. in
/var/www/wp-includes/functions.php
on line
5667