How Can You Get Workers' Compensation Benefits?
Every state has its own process for how individuals who are injured while doing their job can get financial assistance. Workers' compensation is a type of insurance that employers carry to call upon should one of their employees get hurt while at work. The insurance will cover medical expenses related to the workplace accident and also may compensate a portion of missed wages while an injured worker is away from their job recovering. 
In Florida, almost every type of business must carry workers' compensation insurance. These policies are necessary to support injured workers but they also serve to protect employers. Once a workers' compensation settlement is secured, a worker typically will be unable to bring about any other civil charges against their employer. 
While workers' compensation covers potentially some of a workers' wages and costs related to medical care, it does not include other damages that would exist in a personal injury claim. For example, in a personal injury claim, a victim can sue for:
Pain and suffering.

Medical costs.

Lost wages.

Property damages.
There could be situations where a personal injury claim makes sense for a workplace injury, but many times using your employer's workers' compensation insurance is the most practical way to go. If you live in Florida and were injured at your job, call Stephen M. Andrews. Stephen M. Andrews is a Tallahassee workers' compensation lawyer who can answer your questions and help you navigate the workers' compensation system. 
What Should You Do to Get Workers' Compensation in Florida?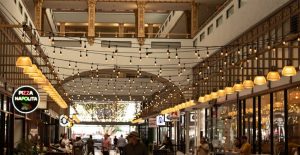 If emergency medical aid is needed after a workplace accident, then victims should immediately get to the nearest care center for treatment. When the injuries are not life-threatening, an injured employee should inform their human resources representative, their manager, or their boss about the incident. 
Getting medical treatment cannot be done with just any doctor. It is important to ask your employer who the approved medical professionals are so you can make an appointment that will be covered by their insurance policy. If you fail to use an authorized provider, you may not have your medical care paid for by your employer's insurer. 
Depending on the extent and severity of your injuries, you may have to take time off of work. If the amount of time you have to be out of work is over seven days, then it is likely that you will be able to start receiving benefits for missed wages.
Sometimes employers can be uncooperative with injured employees and do things to try and discourage them from filing a claim. This is unlawful. Working with a workers' compensation lawyer in Tallahassee is the best way to protect your interests after a workplace injury.
Speak to a Tallahassee Workers' Compensation Lawyer Today
When you connect with the Tallahasse injured worker lawyer Stephen M. Andrews, you will have aggressive, knowledgeable, and effective protection from unfair treatment. Stephen M. Andrews will defend your interests and work to improve your chances of securing the highest amount of benefits from your workers' compensation claim. 
Contact Tallahassee Workers' Compensation attorney Stephen M. Andrews today to discuss your case at (850) 906-9599.
Deprecated
: Function WP_Query was called with an argument that is
deprecated
since version 3.1.0!
caller_get_posts
is deprecated. Use
ignore_sticky_posts
instead. in
/var/www/wp-includes/functions.php
on line
5737