Can I Get Both SSDI and Workers' Compensation?
Figuring out what benefits you can receive after you have suffered an injury while on the job that has rendered you unable to work is challenging for anyone. The prospect of losing income because you are unable to return to work combined with expensive medical bills that will add up quickly to help you recover from your injuries is certainly a stressful situation to be in. The good news is that if you are unsure about how to figure out what benefits you are entitled to and how to obtain them you are not alone. 
Speaking with Stephen M. Andrews, P.A., a Florida workers' compensation and social security disability lawyer will help to answer all of your questions and provide you with options to obtain compensation. Each individual's work accident experience differs and these differences will determine the type and amount of benefits they can receive. In some cases, a victim of a Floridarida workplace accident may be able to recover both social security and workers' compensation benefits. Reviewing the type of injuries you have and how severe they are will be important in figuring out what type of financial relief you can obtain.
Who Can Obtain Workers' Compensation and Social Security Disability Benefits?
There are notable differences between workers' compensation and Social Security Disability benefits. First workers' compensation insurance is something that your employer carries and pays for in the event that one of their workers becomes ill or injured on the job. SSDI is funded by the taxpayers and is managed by the Social Security Administration. SSDI is a federal program where guidelines that manage how workers' comp is run varies by state.
When you file a workers' compensation claim, the following expenses may be covered:
Medical bills related to your illness or injury.

Expenses related to travel that is associated with your injury or illness.

Payment for a portion of the lost wages you incur as a result of being unable to work due to your injuries or illness.

Training for a new vocation.

Lump-sum payment when severe injuries or death resulting from a workplace incident.
Those obtaining SSDI can have the following covered:
Money paid out monthly during the time you are deemed disabled.

Health insurance via Medicare.

The potential for certain family members to obtain supplemental money.
After a significant work-related accident where your injures are so massive that you cannot return to work and your situation puts you in a category the government would label "disabled," you could be in a position where you could collect both workers' compensation benefits as well as SSDI. It is not uncommon for a person who has filed for SSDI to also apply for workers' comp to help them financially while they wait out the long process of finding out if they will be granted SSDI benefits. Should you apply for both, it is possible that the payments you receive from SSDI be reduced to compensate for the funds you are receiving through workers' comp. If you are collecting from both funds, you cannot amass a total among that is more than 80% of your income received before you were injured or became ill.
Speak with a Florida Workers' Compensation Lawyer Today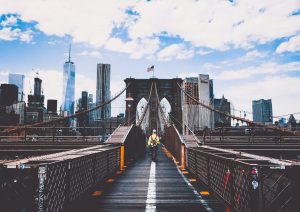 Don't delay in calling Stephen M. Andrews, P.A. as soon as possible after your Florida workplace accident situation. Schedule a free consultation with a Tallahassee workers' compensation attorney by calling (850) 906-9599.
Tags: Can I Get Both SSDI and Workers' Compensation?, Florida Workers' Compensation Lawyer, Who Can Obtain Workers' Compensation and Social Security Disability Benefits?
Deprecated
: Function WP_Query was called with an argument that is
deprecated
since version 3.1.0!
caller_get_posts
is deprecated. Use
ignore_sticky_posts
instead. in
/var/www/wp-includes/functions.php
on line
5667