Can You Be Injured While Working an Office Job in Florida?
It isn't just law enforcement and construction workers that are at risk for workplace injury accidents. A workplace accident can happen on any job site including in the office. Rates of workplace accidents may be higher in more dangerous environments, but even an environment that seems as benign as an office can also have its perils. If you were injured on the job in the state of Florida contact Stephen M. Andrews to help you file your Florida workers' compensation claim. Working with a qualified Florida workers' compensation attorney can shorten the amount of time it takes to secure your benefits as well as ensure you get access to all of the benefits you need.
What Injuries Are Most Common For Individuals That Work in an Office?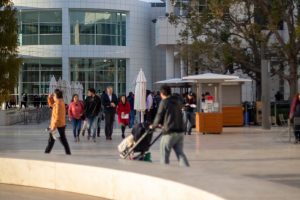 There are several types of injuries that a person can sustain while working in an office such as:
Repetitive stress injuries are some of the most common for office workers that perform the same movements each day. When office workers spend the majority of their day staring at a computer screen and typing, they can suffer tendonitis, stiffness, and injury to the upper neck and shoulders, develop Raynaud's Syndrome, carpal tunnel syndrome, tennis elbow, trigger fingers, bone fractures, sprains, strains, and much more.

Office employees can be struck or crushed by large, heavy equipment in the office. Should a piece of office equipment break or malfunction it could easily injury an employee.

An office employee is at risk of slipping, falling, and tripping, and sustaining a serious injury because of it. Slip and fall injuries can lead to very serious bodily harm including coma, traumatic brain injury, bruises, lacerations, and broken bones.

Office employees can overexert themselves trying to carry something heavy, twisting and bending, or pulling an object. These injuries develop and become worse over time and as they progressively become more severe, they may even become debilitating and even disabling.
When you work with a talented and experienced Tallahassee workers' compensation attorney you can increase your chances of seeing your full legal justice by obtaining benefits through the Florida workers' compensation system. In Florida, there is no fault assigned to workplace injuries. As long as you sustained your injuries in the course of doing your job you have the right to file a Florida workers' compensation claim.
Speak with a Tallahassee Workers' Compensation Attorney Today
If you believe you qualify for Florida workers' compensation benefits or if you are unsure and have questions, Stephen M. Andrews, a Tallahassee workers' compensation attorney can evaluate your case and answer all of your questions. You don't have to go against the highly-paid legal team representing the insurance companies alone. Stephen M. Andrews knows how to fight on behalf of victims and obtain the most favorable outcome for them. 
Call Stephen M. Andrews today to speak with a prominent Florida workers' compensation lawyer during a completely free consultation at (850) 906-9599. Stephen M. Andrews does not get paid unless he wins your case for you.
Deprecated
: Function WP_Query was called with an argument that is
deprecated
since version 3.1.0!
caller_get_posts
is deprecated. Use
ignore_sticky_posts
instead. in
/var/www/wp-includes/functions.php
on line
5667