Can You Have Your Florida SSDI Benefits Reinstated?
If you were shocked to hear that your Florida Social Security Disability benefits have been terminated you may be wondering why. There are many circumstances that can change in a person's life which would render them ineligible to continue to receive their benefits. Some of these situations include:
When a person retires.

If a person's ailment improves to where they are no longer considered disabled by the SSA.

If a person is able to go back to work and make more than $1,090 every month for individuals that have their vision, and more than $1,820 every month who are blind.

If you are sent to prison for more than 30 days.

If you are sent to a mental institution for longer than 30 days.
These are just some of the situations that can cause one's SSDI benefits to be terminated. There are many more instances where termination of benefits can also happen. It may feel very confusing and overwhelming when you lose the benefits that you were relying on. Potentially, you could have the option to have your benefits reinstated. To learn more about this process and about Florida SSDI benefits in general, call Stephen M. Andrews. Stephen M. Andrews is a Flordia SSDI benefits attorney that can help you.
What Can You Do if Your Florida SSDI Benefits Were Terminated?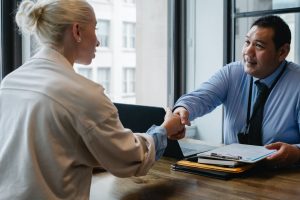 If you are no longer receiving your Florida SSDI benefits, it is best to work with an experienced SSDI attorney to learn more about what your options are for having your assistance be restored. If you decide you do not want to work with an attorney, you can do that too. You don't have to have professional legal representation, but similar to obtaining Florida SSDI benefits in the first place, the process is not easy. You will have to file an appeal with the SSA to have a chance at reinstatement. 
There is a timeframe that you have for your appeal. The amount of time you have to protest the termination of your benefits is only 60 days. This is not a long amount of time and it can go by quickly. If you aren't proactive in filing and you miss the deadline, you will no longer have the right to object to your terminated benefits and request that they are re-established. That would be a shame if you have a valid case where benefits would be approved to continue and the only thing that is keeping you from them is a missed deadline.
To ensure the process goes smoothly and that all documents are filed and deadlines met, working with a Tallahassee SSDI attorney is your best option. Stephen M. Andrews is a Tallahassee Social Security Disability benefits attorney that will make sure that your claim is managed correctly and in a timely manner that won't delay any benefits you can have reinstated.
Speak with a Florida SSDI Benefits Attorney Today
Any mistake you make with your claim will mean a lengthening of the time it takes to secure your much-needed benefits or for your appeal to be denied altogether and then you won't be receiving any benefits. Avoiding these hurdles will make your life much easier. Working with Stephen M. Andrews, a Tallahassee Social Security Disability benefits lawyer increases your chances of a successful appeal with less stress. Call Stephen M. Andrews today at (850) 906-9599 to schedule your free consultation.
Deprecated
: Function WP_Query was called with an argument that is
deprecated
since version 3.1.0!
caller_get_posts
is deprecated. Use
ignore_sticky_posts
instead. in
/var/www/wp-includes/functions.php
on line
5737