Does Florida Workers' Compensation Fraud Happen?
The majority of workers' compensation claims filed every year are legitimate and the victim of the workplace accident is in desperate need of the benefits. There are instances, though, where some false claims are filed. One of the most common types of fraudulent workers' compensation claims that are filed are those related to injuries that are lied about or fake. Workers who fake their accident injuries make it harder for real victims of workplace accidents to get through the system fairly and without having to endure many challenges and bumps in the road.
If you have been the victim of a Florida workplace accident, you may find that trying to obtain benefits by yourself is a very difficult process. You will experience a lot of pushback and the amount of time it takes to get answers can be drawn-out and frustrating. Stephen M. Andrews is a Tallahassee workers' compensation attorney that has decades of experience helping legitimate victims of Florida work-place accidents defend their legal rights and obtain the full amount of Florida workers' compensation benefits they deserve.
How are Workplace Injuries Faked?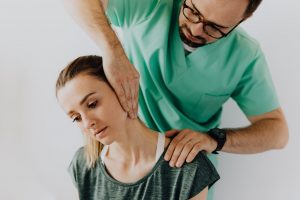 It happens here and there. A worker lies about an accident that happened on the job which caused them severe injuries. The injuries were so much that they cannot return to work. While receiving benefits for temporary total disability, the Florida workers' compensation insurance company sends out a private investigator to ensure that fraud was not happening. Instead, they see the "injured employee" having no issue with life and mobility as related to the injuries they claim they have. 
When a person is found to have lied about their workplace injuries and in the process were successful at cheating the Florida workers' compensation system, they will face legal and financial punishment. These individuals will be charged and convicted of insurance fraud. They will also be responsible for paying back all the money they received in the form of benefits while they were out of work.
Sometimes it isn't just the employee that attempts to con the system. There have been documented cases where medical providers work together with employees to file fraudulent claims. These medical providers will submit fake claims about treatment that they provided to get paid even though they never actually provided the treatment. Other tactics crooked medical professionals may engage in include inflating costs of treatment and administering unnecessary treatment just to be able to bill the insurance company. The employee who works with the doctor will be paid for their part in the scheme and even coached on how to behave based on the fake injuries that were diagnosed.
Speak with a Florida Workers' Compensation Attorney Today
Those who try to rip-off the Florida workers' compensation system do a significant disservice to those victims of real workplace accidents that actually rely on and need the benefits the system allows for. Stephen M. Andrews, a Florida workers' compensation attorney will fight on your behalf when you need workers' compensation benefits so that you get all the benefits you are entitled to receive. Call Stephen M. Andrews today at (850) 906-9599 to schedule your free consultation.
Deprecated
: Function WP_Query was called with an argument that is
deprecated
since version 3.1.0!
caller_get_posts
is deprecated. Use
ignore_sticky_posts
instead. in
/var/www/wp-includes/functions.php
on line
5667