How Common are Workplace Injury Accidents?
Broken bones, torn ligaments, even traumatic brain injuries can all result from accidents that happen in the workplace. In the state of Florida, all businesses, with few exceptions, must have Florida workers' compensation insurance to cover the costs that are associated with a workers' injuries from an on-the-job accident. Work-related injuries are not uncommon, they happen on a daily basis across the country and in the state of Florida.
Serious workplace injuries can not only cause physical pain for the victim, but also immense struggles with daily life. For example, if a victim's injuries restrict the ability to walk, see, or move about freely, their entire life will have to be adjusted until they can overcome the injuries. In addition to the logistical and bodily harm that serious workplace injuries inflict on victims, they also can result in financial struggles if the victim is unable to work for some time due to their injuries. 
Victims of Florida workplace injuries have the right to file a Florida workers' compensation claim to help them with their medical costs and lost wages. However, the Florida workers' compensation process is notoriously difficult to work through, it is complicated, and it has the potential to take a long time before a victim can secure all of the benefits they are entitled to. Stephen M. Andrews has been practicing Florida personal injury, SSDI, and workers' compensation law for more than 35 years. Stephen M. Andrews knows the system and because of this, he knows how to obtain the most favorable outcome for victims in the least amount of time.
How Often Do Workplace Injury Accidents Happen?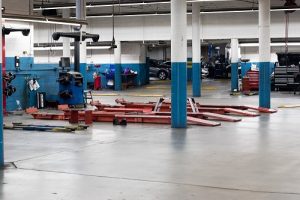 According to the National Safety Council, every seven seconds a person is injured in an accident while they are working. Workplace accidents happen so frequently that the following is true:
Every hour 540 workplace injuries take place.

Every day 12,900 workplace injuries take place.

Every week 90,400 workplace injuries take place.

Every year seven million workplace injuries take place.
Workplace injuries not only affect the victim, but they are also costly and affect productivity. The NSC reports that annually, these incidents result in approximately 99 million days of decreased productivity. Some injured employees have the ability to return to work while others sustain such vast damages that they will never be able to go back to their jobs.
The NSC only has information based on reported cases. Numerous employees who are injured at work don't report their accident injuries. There are also many workers that not only don't report their injuries but they also never get the medical treatment they need to heal and fully recover. There are many reasons for this including a victim simply not knowing their rights and what options they have to address their Florida workplace injury accident.
Speak to a Florida Workers' Compensation Attorney Today
No one should have to suffer through a Florida workplace accident and go without medical treatment and without much-needed benefits. If you have been injured in a Florida workplace accident, Stephen M. Andrews, an experienced Tallahassee workers' compensation attorney can answer your questions and inform you of your rights. During your free consultation, you'll learn more about what is the most effective strategy to obtain the full amount of benefits you deserve. Call Stephen M. Andrews to schedule your free consultation at (850) 906-9599. 
Tags: Florida Workers' Compensation Attorney, How Common are Workplace Injury Accidents?, How Often Do Workplace Injury Accidents Happen?
Deprecated
: Function WP_Query was called with an argument that is
deprecated
since version 3.1.0!
caller_get_posts
is deprecated. Use
ignore_sticky_posts
instead. in
/var/www/wp-includes/functions.php
on line
5667