Can I Work If I am Receiving Florida Workers' Compensation Benefits?
Navigating the Florida workers' compensation process and adhering to its guidelines is a challenging proposition for many injured workers. The good news is if you have been injured at work and you are not sure about what your rights are or if you have any questions about the process you don't have to go through the system alone. You have the right to work with a Florida workers' compensation attorney to help you with your claim and to provide you with the professional legal advice you need.
Stephen M. Andrews, P.A. is a Tallahassee workers' compensation attorney who has helped numerous injured workers secure the most compensation available from their Florida workers' compensation claim. One of the most common questions that Mr. Andrews gets from injured workers is if they can work while on workers' compensation? For the majority of cases, the answer is no but in some situations, it is possible. 
Is it Possible to Work While on Florida Workers' Compensation?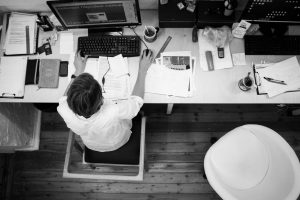 The purpose of workers' compensation benefits is to help injured employees financially while they are unable to work. It is also the goal of the insurance coverage to help workers recover as quickly as possible so that they can promptly return to work. This means that at the point when a worker has the ability to resume work even if they aren't feeling completely healed, they will be expected to do their work and the benefits they were getting will end.
Also, if your injuries make it impossible to do the job you previously held, but there is another job that you can do, that is enough to prevent you from obtaining benefits. If you are like many Floridians that hold multiple jobs to make a living, then your second job could be included in the calculation of the weekly wages provided to you from workers' compensation. However, if the employer that you work for in a second job doesn't have to carry workers' compensation coverage, then that additional income that you are missing from being unable to work will not be included in the number of wages you receive.
In some situations, an injured employee has partially recovered from their injuries enough so that they can do work in a limited capacity. When a doctor says that you healed enough to work as long as you restrict yourself from certain tasks, Temporary Partial Disability benefits may be applied. These benefits will generally kick-in if you are unable to work enough to earn up to 80% of the compensation you were paid before you had your Florida workplace injury accident.
Find a Trusted Florida Workers' Compensation Attorney Today
There are many complexities when it comes to Florida's workers' compensation laws. Stephen M. Andrews, P.A. has more than 35 years practicing workers' compensation law and he knows all the ins and outs of how to obtain the most benefits possible. If you are suffering from an injury that happened from a workplace accident, you need financial support to help pay for your medical treatment and provide for a portion of yoru wages while you are unable to work. 
Call Stephen M. Andrews, P.A. immediately at (850) 906-9599 to schedule your free consultation where you can discuss your case with one of the area's most talented Tallahassee workers' compensation lawyers.
Tags: Can I Work If I am Receiving Florida Workers' Compensation Benefits?, Florida Workers' Compensation Attorney, Is it Possible to Work While on Florida Workers' Compensation?
Deprecated
: Function WP_Query was called with an argument that is
deprecated
since version 3.1.0!
caller_get_posts
is deprecated. Use
ignore_sticky_posts
instead. in
/var/www/wp-includes/functions.php
on line
5667