Can I Work for a Rideshare Service and Receive SSDI?
Rideshare services have provided a viable way to make extra income or be the sole source of income for many people. Driving for a rideshare company has also been a way for those suffering from chronic conditions who are unable to work a fulltime job but can do a bit of work here and there based on how they are feeling obtain money. When you are unable to work fulltime and you are suffering from an ailment for which you are receiving Social Security Disability Benefits, you may be wondering if working a couple of hours providing driving services will jeopardize your ability to continue getting benefits. 
For any questions about Florida SSDI or to help file your claim, contact Stephen M. Andrews, P.A., a qualified and experienced Florida SSDI attorney. Stephen M. Andrews has been practicing SSDI law for more than three decades and knows what it takes to secure a successful claim and help Floridians obtain the benefits that they need.
Can You Work While on Social Security Disability Benefits?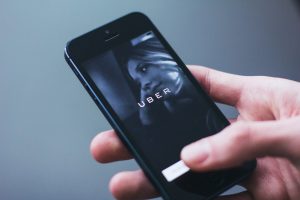 Yes, you can work even if you are receiving benefits from SSDI. To continue receiving benefits, though, your earnings must not exceed "substantial gainful activity" as defined by the Social Security Administration. There are three ways that the SSA calculates your income to determine if it disqualifies you from receiving SSDI Benefits in Florida:
Any income that exceeds $1,220 monthly disqualifies an individual from receiving SSDI.

The SSA will examine your job and the skill that is necessary for you to do it. They will then see if a person who isn't suffering from an affliction would also require the same amount of effort and skill to do the job.

The SSA will look at your gross income and allow for the deduction of your related operating or business expenses and if the final number is under the SGA you can obtain benefits but if it is over you will be ineligible. 
While you may be able to make a couple of extra bucks being a rideshare driver and still receive SSDI benefits, you also risk losing them. When you are applying for SSDI and you are a rideshare driver the judge in your case is more than likely going to ask why you can't drive fulltime. This is a question you must be prepared to answer and what you say can make or break your ability to obtain benefits. When you work with a Tallahassee SSDI attorney, it is important to tell your lawyer if you are driving for a rideshare company. Your lawyer can advise you on the best way to answer that question when you see the judge so you don't harm your case.
Find a Trusted Florida SSDI Attorney Today
Don't risk losing your ability to obtain the Florida SSDI benefits you desperately need. Stephen M. Andrews, P.A. can help reduce the amount of time it takes to hear your decision as well as increase your chances of being successful with your application. Call Stephen M. Andrews, P.A. to discuss your case for SSDI today at (850) 906-9599 during a free consultation.
Tags: Can I Work for a Rideshare Service and Receive SSDI?, Can You Work While on Social Security Disability Benefits?, Florida SSDI Attorney
Deprecated
: Function WP_Query was called with an argument that is
deprecated
since version 3.1.0!
caller_get_posts
is deprecated. Use
ignore_sticky_posts
instead. in
/var/www/wp-includes/functions.php
on line
5667