Can Impaired Vision Qualify for SSDI Benefits in Florida?
If you suffer from an inability to see clearly and it has affected how you go about your daily activities and has impacted your competence at work, you may be wondering if you can get Social Security Disability benefits. There is a chance you can file a successful claim, but when it comes to impaired vision, it generally isn't an easy process. You have to make the case that your condition falls under the very specific guidelines and rules that the Social Security Administration uses to define was a "disability" is.
The severity of your vision issues will be important for the SSA to consider you disabled under their terms of the word. Those individuals who are confirmed to be statutorily blind will not have a problem obtaining benefits from the SSA. Statutory blindness is going to be a vision of 20/200 and lower. You will have to demonstrate the extent of your poor vision by taking tests, so as soon as you realize you are having difficulties seeing clearly, contacting your ophthalmologist to schedule an appointment to have them done is important. The sooner that you are able to have the tests done the better for the strength of your claim. 
How Does the SSA Determine if Vision Issues are a Disability in Florida?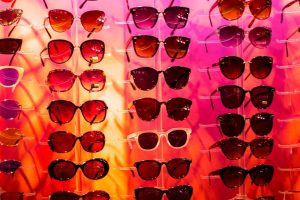 The SSA will evaluate your situation by working through a five-step process. If in the end, they come to the conclusion that you are unable to perform any gainful activity because of your ailment and the seriousness of your condition could shorten your life, have persisted in your life for at least 12 months, or is expected to be an impairment for at least 12 months, you are likely to be deemed disabled.
If the SSA scrutinizes your situation and comes to the conclusion that you are not disabled, you are unlikely to obtain SSDI benefits. When this happens the SSA believes that your condition is not significant enough to keep you from doing all jobs and that there is gainful employment available to you. Even though your job opportunities are limited, the fact that still some exist means that you can work and aren't qualified for Florida SSDI benefits. However when you work with an experienced Florida SSDI attorney, you may be able to argue that your visual condition allows you to work in some capacity but because of the way that it affects you, it actually makes you a danger to yourself or to others should in most situations. This argument may give you a chance of getting SSDI benefits.
Having another physical limitation on top of your visual issues can strengthen your case that there are no employment opportunities that you could realistically do. In addition, if your visual impairment comes in combination with other significant factors such as advanced age or lack of skills and education then your Florida SSDI lawyer may be able to show that you are very limited in the jobs that are available.
Speak with a Florida SSDI Attorney Today
As you can see there are many factors that go into a person with a visual impairment being able to secure SSDI benefits in Florida. Regardless of the difficulty or the complexity of your case, you may still be able to obtain SSDI benefits. If you work with the right Tallahassee SSDI attorney, you have a fighting chance of getting those benefits you desperately need. Call Stephen M. Andrews today to discuss your situation during a free consultation at (850) 906-9599. 
Deprecated
: Function WP_Query was called with an argument that is
deprecated
since version 3.1.0!
caller_get_posts
is deprecated. Use
ignore_sticky_posts
instead. in
/var/www/wp-includes/functions.php
on line
5667