Can You Change Jobs While Recieving Florida Workers' Comp Benefits?
Victims of workplace injuries in Florida have the right to file a Florida workers' compensation claim with their employer's workers' compensation insurance provider. When injured workers in Florida team up with Stephen M. Andrews, they can be sure to have the highest quality legal counsel fighting on their behalf and providing them with guidance that the greater Tallahassee area has to offer. Stephen M. Andrews has more than 35 years of experience helping injured workers in Florida get all of the benefits from their Florida workers' compensation claim that they are entitled to. If you have questions or need help with your Florida workers' compensation claim, call Stephen M. Andrews, a skillful Tallahassee workers' compensation lawyer who has a vast knowledge of how the Florida workers' compensation system operates.
Is It Possible to Change Jobs When You Are Receiving Florida Workers' Comp Benefits?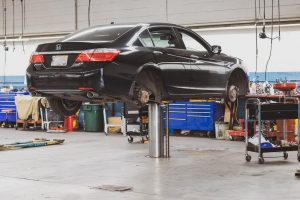 It is possible to change jobs after your Florida workplace accident and while you are actively receiving benefits. You are not alone if you are unsure about what your rights are within the workers' compensation system. If you are wondering what your options are to change jobs, this is a common question of many injured employees. Your accident experience or the nature of your work environment where you had your accident may make you consider changing professions to improve your future health and safety. 
If you are looking into other professions or work environments and you find a new job that aligns more with your goals, you are well within your rights to take it. However, if you take a new job while receiving benefits, this would show that you have the ability to work and to earn a paycheck. The purpose of workers' compensation insurance is to help injured employees with their medical expenses and to recover a portion of their wages when their injuries prevent them from being able to work. Should you begin working at another job, then it is fair to say that you have the ability to earn an income.
Every state handles workers' compensation differently, and if you go back to work while receiving benefits you are risking having the benefits you are receiving either reduced or stopped completely. If you are able to work and earn your wages you may still be in need of medical care. In this situation, the benefits covering missed wages may be terminated, but the benefits covering your medical care should still continue. In Florida, if you are getting permanent total disability benefits and you can return to work in some capacity you will be examined and provided with an impairment rating. This rating will determine how much if any, wage reimbursement from Florida workers' compensation benefits you can continue to receive while you are also working. The impairment rating will only change your wage reimbursement, it will not reduce payments for your medical care.
Speak to a Florida Workers' Compensation Attorney Today
Navigating the complex Florida workers' compensation system is difficult for anyone who isn't up to date on all the intricacies of the laws as well as all the changes that happen with the laws. The good news is you don't have to be a legal scholar to understand how your workplace accident experience will affect your Florida workers' compensation benefits. Stephen M. Andrews will advise you on your options for obtaining benefits as well as what your rights are while you are receiving them.  Call Stephen M. Andrews, a Tallahassee workers' compensation attorney at (850) 906-9599 to schedule your free consultation.
Deprecated
: Function WP_Query was called with an argument that is
deprecated
since version 3.1.0!
caller_get_posts
is deprecated. Use
ignore_sticky_posts
instead. in
/var/www/wp-includes/functions.php
on line
5667