Can You Appeal a SSDI Denial More than Once?
The rates of denials for Social Security Disability benefits vary by state, however, an average rate of denial of initial claims is estimated to be approximately 65%. That means that the majority of first-time claimants will receive bad news when they hear back from the Social Security Administration regarding their claim status. When you have a legitimate illness or injury that makes it impossible for you to work in any capacity, being denied SSDI in Florida can feel distressing and disheartening. The good news is that when you work with a Tallahassee Social Security Disability attorney, the chances that you will be approved from the start increases substantially. 
An experienced Florida SSDI attorney understands what information and components are necessary to a strong and persuasive claim. You have to have all of the documentation supporting your assertion that you have a qualifying disability to obtain benefits. Stephen M. Andrews has been practicing SSDI law in Tallahassee for more than 35 years and knows the system inside out.  As an aggressive and knowledgeable Tallahassee SSDI lawyer, Stephen M. Andrews will advocate on your behalf to get the benefits that you need and are entitled to.
Is there a Limit to SSDI Appeals in Florida?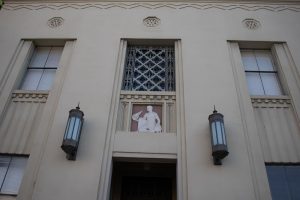 You could have a case for SSDI benefits when you are suffering from an ailment that prevents you from being able to work. Whether you are just starting out in the process of assembling your initial claim or you have submitted your claim and received a denial of benefits, Stephen M. Andrews will work with you to achieve your goals of getting benefits. You don't have to work with a Florida SSDI attorney to get SSDI benefits. But, it is a good idea to do so from the start to reduce the amount of time it takes to get benefits and to improve your chances for approval. However, if you did not submit your claim with the help of an attorney and you are now dealing with how to respond to a denial of SSDI benefits in Florida, Stephen M. Andrews can assist you.
When your initial claim is denied by the SSA, you can file a request for consideration. The SSA typically only approves 5% of all of these requests. If you are unsuccessful with your request for consideration, then you can schedule an administrative hearing about your case and be seen by a judge. If the aftermath of your hearing still is unacceptable, then you can raise your claim to the level of an Appeals Council Review. When that doesn't work out for you, you have one more option to get benefits. 
Your last option would be to file a civil suit against the SSA. This will take place in a federal court and it is highly recommended that if you haven't worked with a Florida SSDI lawyer up until this point, that you get in touch with one. You want to make sure that your suit is filed correctly and litigated competently.
Speak with a Florida SSDI Attorney Today
Getting the SSDI benefits you need in Florida isn't an easy process for most people. This is why working with a Florida disability attorney is so helpful because when you work with a Tallahassee disability attorney that has a proven track record of success like Stephen M. Andrews, you are better positioned to get your desired outcome faster. Call Stephen M. Andrews today to discuss your case during a free consultation at (850) 906-9599.
Deprecated
: Function WP_Query was called with an argument that is
deprecated
since version 3.1.0!
caller_get_posts
is deprecated. Use
ignore_sticky_posts
instead. in
/var/www/wp-includes/functions.php
on line
5737