How Do You Obtain Florida Workers' Comp Benefits if You Work More than One Job
Stephen M. Andrews is a Tallahassee workers' compensation attorney that can help you through the process of managing your Florida workers' compensation claim when you are a concurrent worker. Concurrent workers' who are in need of Florida workers' compensation benefits make for highly complex cases. The biggest challenge comes when calculating an injured worker's average weekly wage. When you work with Stephen M. Andrews your legal rights will be protected. You can be sure that your case will be professionally and skillfully handled so that you obtain the maximum amount of benefits allowed under the law.
How Will Holding Two Jobs Affect Florida Workers' Compensation Benefits?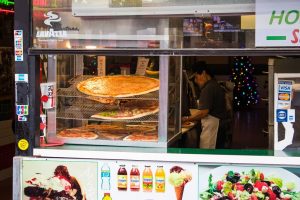 If you are hurt while working at one of your job sites and your injuries are severe enough that you cannot return to that job, it is highly likely you also won't be able to perform the work duties you have at your second job. If this is the case and you cannot work any job while you are healing, then calculating your average weekly wage appropriately is critical.
To accurately calculate the average weekly wage your Florida workers' compensation attorney will have to properly categorize each type of job you work. When both of your employers are required to carry Florida workers' compensation insurance under the state's laws, then all of the income you receive will be used to calculate your average weekly wage. On the other hand, when your second employer is not required to carry Florida workers' compensation insurance the wages that you earn from that job will not be included in the calculations. This would reduce the wage reimbursement that the injured workers will receive. 
If you are able to work your second job, you may still be able to get benefits. Working while receiving benefits will likely make you ineligible for total disability benefits in Florida. Instead, you could have a case for partial disability benefits and you can continue to receive partial disability benefits until you have been determined to have reached your full maximum medical improvement.
Speak with a Tallahassee Workers' Compensation Attorney About Your Claim
Working with Stephen M. Andrews won't cost you a dime, because Stephen M. Andrews offers free consultations and won't get paid unless your case is won. Working two jobs may make the Florida workers' compensation claims process more complicated but injured workers deserve to obtain the benefits they need and to be treated fairly by their employers and the workers' compensation insurance companies. To ensure you receive all of the Florida workers' compensation benefits that you are entitled to, call Stephen M. Andrews and schedule your free consultation at (850) 906-9599. 
Deprecated
: Function WP_Query was called with an argument that is
deprecated
since version 3.1.0!
caller_get_posts
is deprecated. Use
ignore_sticky_posts
instead. in
/var/www/wp-includes/functions.php
on line
5667