Does Vasculitis Qualify for SSDI?
The vascular system allows blood to flow throughout the body delivering necessary nutrition to the cells of the body. When blood vessels are inflamed their walls can become weakened and can change in a damaging way. This condition is known as Vasculitis and in severe cases, it can cause significant devastation to one's health. If blood is unable to reach tissues throughout the body organs will not be able to function properly. Vasculitis is broken down into two classifications. Primary Vasculitis can occur unexpectedly and without warning. Secondary vasculitis is caused as a result of another disease such as blood cancer or rheumatoid arthritis.
Vasculitis can come in many forms including:
Kawasaki disease attacks the skin, eyes, mouth, and heart.

Buerger's disease attacks veins and arteries in our lower body.

Eosinophilic granulomatosis with polyangiitis attacks the skin, kidneys, lungs, and heart.

Cutaneous small-vessel attacks your kidneys and skin.

Granulomatosis with polyangiitis attacks the nose, lungs, and kidneys.
As you can see, Vasculitis can be extremely destructive to a person, and when an individual is suffering from the condition they can experience many negative symptoms. A victim of the disease could have several symptoms such as fever, muscle or joint pain, loss of appetite, or even the development of rashes on their hands and feet. Corticosteroids or immunosuppressant medications may be prescribed to help a Vasculities sufferer treat their disease.
Can You Get Social Security Disability Benefits for Vasculitis?
If you have Vasculitis and wanted to know if you could obtain Florida Social Security Disability Benefits it comes down to how severe your condition is. Vasculitis is listed in the Blue Book used by the Social Security Administration to assess disease conditions. If you have at least two organs or organ systems affected by the disease and also exhibit two symptoms, you may qualify for the benefits. The qualifying symptoms that will be assessed include:
Inability to engage in social interactions

Inability to engage in basic daily activities

Inability to concentrate which reduces the ability to be productive
You must have your condition properly diagnosed. There are many ways that this can be accomplished. Blood tests, MRIs, CT Scans, a urinalysis, or an angiogram, are just some of the procedures that may be done to determine if you have the disease and what type you have. Because of the seriousness of the disease and the potential impact it can have on your life, it is critically important that you get the benefits you need. Working with a Florida Social Security Disability Benefits attorney is a good idea so that you have your claim managed correctly. A Tallahassee SSDI lawyer can not only increase your chances of having a successful claim but a legal professional can also help reduce the time it takes to get your much-needed benefits.
Find a Trusted Florida Social Security Disability Benefits Attorney Today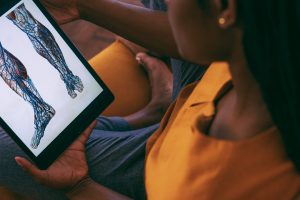 For the most effective legal assistance with your Florida Social Security Disability Benefits claim contact Stephen M. Andrews, P.A. As a Florida SSDI attorney with over 35 years of experience, Stephen M. Andrews knows how to get results and how to help victims get the benefits they need and are entitled to. Call today and speak with Stephen M. Andrews, a Tallahassee Social Security Disability attorney you can trust at (850) 906-9599 during your free consultation.
Tags: Can You Get Social Security Disability Benefits for Vasculitis?, Does Vasculitis Qualify for SSDI?, Florida Social Security Disability Benefits
Deprecated
: Function WP_Query was called with an argument that is
deprecated
since version 3.1.0!
caller_get_posts
is deprecated. Use
ignore_sticky_posts
instead. in
/var/www/wp-includes/functions.php
on line
5667