How Much Does a Florida Workers' Compensation Attorney Cost?
You have been injured in a Florida workplace accident and you know that you want to receive compensation for your injuries and damages. This is no time to mess around, you need compensation as soon as possible because you have medical bills to pay and your injures have rendered you unable to work.  You start looking into Florida workers' compensation attorneys, but your unsure of what the cost will be to work with a legal professional.  
How Much Must You Pay a Florida Workers' Compensation Attorney?
For the most part, a Tallahassee worker's compensation attorney will work on a contingency fee basis. This is good news for many victims of Florida workplace injuries because what that means is that anyone, regardless of their financial resources can have access to legal support. When your attorney works on a contingency fee basis, you won't be responsible to pay them anything unless they win your case for you. 
When you have a strong case built on your behalf by your Tallahassee workers' compensation attorney, you are more likely to win your Florida workers' compensation claim. For that reason, you want to make sure you have the best and most experienced attorney on your side because workers' compensation laws can be complex. When you have your case won, a percentage of your settlement will be used as payment for the legal services that your attorney provided.
The amount of money that your attorney can take from your settlement varies by state. In Florida, your attorney can collect 20% on the first $5,000 of benefits received then your attorney's fees go down to 15% on the next $5,000 received. According to a national survey, those who filed a successful workers' compensation claim that used an attorney on average received settlements that were 30% higher than those who did not use a legal professional.
Insurance companies rely on injured workers' not knowing their rights and shying away from legal representation so that they can pay them less than they deserve or simply deny them benefits. Employees who represent themselves are workers' compensation companies' dreams. The workers' compensation system is so perplexing, that many injured employees will have a hard time properly meeting the requirements, following the guidelines, and building a strong claim on their own. The insurance companies count on this.
Speak with a Tallahassee Workers' Compensation Attorney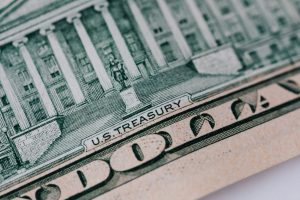 Stephen M. Andrews has practiced workers' compensation law in Tallahassee for more than 35 years. He understands the system, how it operates, and the strategies that insurance companies use to undercut an individual's Florida workers' compensation claim. He works directly with clients to ensure that they are personally taken care of and that they know they are a priority.
Don't allow your claim to be denied, have the process drawn-out, or settle for much less than you deserve. Call Stephen M. Andrews' Tallahassee workers' compensation law firm to discuss your case during a free consultation at (850) 906-9599. Stephen M. Andrews works on a contingency basis, so he will only collect payment if he wins your case for you.
Tags: How Much Does a Florida Workers' Compensation Attorney Cost?, How Much Must You Pay a Florida Workers' Compensation Attorney?, Tallahassee Workers' Compensation Attorney