How are Florida Workers' Comp Settlements Paid Out?
If you suffered an injury during a Florida workplace accident, the whole ordeal may feel completely overwhelming. All you can think about are the medical bills that are going to mount and all the time away from work you will face. You have new challenges to work through while you are not earning your normal paycheck. It is important to know that you have rights and under the employment laws that include pursuing a Florida workers' compensation claim through your employer's insurance provider. How much can you obtain in a workers' compensation settlement will be largely dependant on the severity of your case and how effective your legal representation is at fighting for the most compensation possible on your behalf. Stephen M. Andrews is a Tallahassee workers' compensation attorney with over 35 years of helping victims of workplace injuries in Florida not sign off on a settlement that is less than they deserve. When you work with Stephen M. Andrews, you know you will be awarded a fair settlement amount. 
What is Included in a Florida Workers' Compensation Settlement?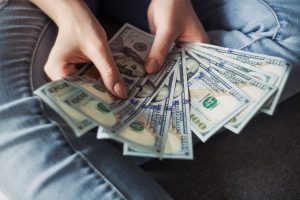 If the injuries you suffered after your Florida workplace accident was significant enough that you cannot work for the long term, it is possible to obtain permanent disability benefits from your claim. As a result, you will be able to have your medical care and treatment covered as well as obtaining a portion of your wages paid out to you on a weekly basis. These payments will be distributed to you for a specified amount of time.
If you would prefer to have a settlement in place of weekly payments, you can do this by way of a lump sum or a structured settlement. A lump sum is when you get a one-time payment encompassing the amount of money agreed upon at your settlement. Structured settlements, on the other hand, don't happen as frequently as lump sums but they can still be accomplished. When you have a structured settlement you will have the total amount of money agreed upon in your settlement broken down and distributed to you over a period of time. Generally, those who were the victim of catastrophic injuries will opt for a structured settlement so they can better manage their finances over the long-term.
Simply because a settlement is offered to you does not mean that you have to accept it. Insurance companies are going to try to offer you as low a settlement as possible hoping you will accept it so that they can close your case as inexpensively as possible. It is unlawful for your employer or the insurance company to threaten you into accepting an offer. They can also decide not to offer you a settlement at all. For the most part, it is important to understand that whatever settlement you sign off on will mark the end of your case and your ability to obtain any more benefits. 
Speak with a Florida Workers' Compensation Attorney Today
It is important that you work with a Florida workers' compensation lawyer so that your claim is successful and that you are not short-changed with your settlement. Call Stephen M. Andrews today to discuss your Florida workers' compensation claim today during a free consultation at (850) 906-9599.
Tags: Florida Workers' Compensation Attorney, How are Florida Workers' Comp Settlements Paid Out?, What is Included in a Florida Workers' Compensation Settlement?
Deprecated
: Function WP_Query was called with an argument that is
deprecated
since version 3.1.0!
caller_get_posts
is deprecated. Use
ignore_sticky_posts
instead. in
/var/www/wp-includes/functions.php
on line
5737