How the Coming and Going Rule can Affect Your Florida Workers' Comp Claim
 You were injured while you were traveling to your job or injured while traveling from your job and you may be wondering why you are having such a difficult time obtaining Florida workers' compensation benefits. You aren't alone if you are struggling with the Florida workers' compensation system in your attempts to get benefits. Many injured workers find that the system is not straightforward or kind to injured employees.
Working with a Florida workers' compensation attorney is a way to avoid many of the headaches that come with obtaining Florida workers' compensation benefits. An experienced Florida workers' compensation lawyer understands the many different types of ways that the insurance companies attempt to undercut injured employees so they can devalue and deny claims. Your attorney also understands how insurance companies try to make the process frustrating for injured workers by drawing the process out. 
Stephen M. Andrews is a Tallahassee workers' compensation attorney that has practiced workers' compensation law for more than 35 years. He knows how the system works and how to obtain all the benefits an injured worker needs. He also understands how to obtain those benefits in the least amount of time.
Why Does Traveling To and From Work Result in Declined Florida Workers' Comp Claims?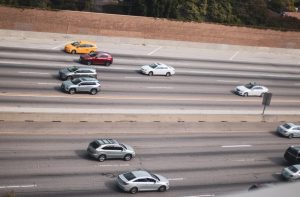 There are several situations where a workers' compensation insurance company will try to use the time you are on the road as a way to invalidate your claim. Even if you are running an errand for your employer that isn't necessarily something that is directly related to your actual job and you are hurt, an insurance company is highly likely to try and argue this is a reason to deny your claim. 
According to the "going or coming" rule if you are commuting to and from work any injuries you sustain during these times will not qualify for workers' compensation. If your job doesn't require you to drive, then the going or coming rule will likely apply. However, there are many instances where a worker is on the job or doing a job-related task in a car. When an accident occurs and injuries result, the insurance company will try to oppose a claim because they don't take the time to look into the details of the situation. If an injured employee doesn't know their rights, they could lose out on wages and have to pay out of pocket for their medical expenses when they were entitled to benefits that would have taken care of these costs instead.
Take, for example, the errand your employer asks you to run where you get into an accident and are injured. An insurance company may initially deny this claim. Then, upon appeal and further inspection into your situation, it is revealed that you were on the road because you were completing a work-related task. The errand your employer asked you to run is considered a "special mission" and regardless of what it is that you were asked to do, you can still have a valid case for Florida workers' compensation benefits.
Speak with a Tallahassee Workers' Compensation Attorney Today
Don't get discouraged when it comes to workers' compensation in Florida. If you believe you have a claim, schedule a free consultation with Stephen M. Andrews to have your case examined and your legal options explained. You can call today at (850) 906-9599. 
Deprecated
: Function WP_Query was called with an argument that is
deprecated
since version 3.1.0!
caller_get_posts
is deprecated. Use
ignore_sticky_posts
instead. in
/var/www/wp-includes/functions.php
on line
5737