If Your Florida Workers' Compensation Claim Was Denied What Are Your Options?
If you sustained injuries you believe were in relation to your work in Florida and you think that you have a valid case for Florida workers' compensation, what happens when you're case is denied? The first thing to understand is that insurance companies are always going to look for ways to deny claims. Insurance companies are completely uninterested in paying benefits to injured employees and will do everything they can to argue that an accident situation didn't happen at work or was unrelated to work.
For instance, if you commute to work and you are injured in a Florida car accident it is unlikely that you are going to be able to secure benefits from workers' compensation. You may learn this lesson the hard way by jumping through all of the hoops that the Florida workers' compensation system presents and filling out all the paperwork only to find out that your claim is denied. While you think you were engaged in a work-related activity, in fact, you were not. You are not alone if you are confused about how you can obtain compensation to help you with injuries you suffered in an accident in Florida. It isn't uncommon for an individual that doesn't practice personal injury law and workers compensation law to feel overwhelmed and confused by the legal system.
When a Florida Worker's Compensation Claim is Denied What Can You Do?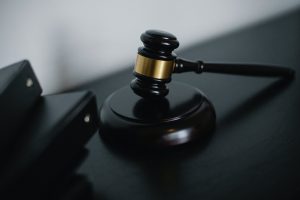 If you moved forward with a Florida workers' compensation claim that was unsuccessful, it is good advice to connect with a Florida workers' compensation attorney immediately. Speaking with an attorney will help you learn more about what options and remedies you may have to recover the money associated with your damages. Stephen M. Andrews is a Tallahassee workers' compensation attorney that can review your case and supply you with plenty of helpful information.
When you work with Stephen M. Andrews you will have the best legal representation and counsel when it comes to personal injury law and workers' compensation law in Florida. Stephen M. Andrews will review the details of your case and figure out if your accident situation was eligible for workers' compensation benefits in Florida or not. Perhaps, the details of your incident show that the workers' compensation system is not the appropriate system to pursue compensation. Instead, a civil suit is the proper course of action. It could be that your case was declined because it was not a case that workers' compensation handles, but rather one that is better suited for a Florida personal injury claim.
If your accident is one that should have received Florida workers' compensation benefits but was unfairly denied, you can file an appeal. Stephen M. Andrews can help you with the appeals process and fight on your behalf so that you get the benefits you need and deserve. Simply because you had your initial workers' compensation claim denied doesn't mean you have no means to secure benefits either from the workers' compensation system or through the civil system.
Speak with a Florida Workers' Compensation Attorney Today
There are deadlines with regard to timeframes that must be met when it comes to filing a Florida workers' compensation claim. Likewise, Florida's personal injury law also dictates the timeframe to file a Florida personal injury claim. This is why it is critical that you immediately reach out to a Florida workers' compensation attorney when you need help with your claim. Call Stephen M. Andrews today to schedule your free consultation at (850) 906-9599. 
Deprecated
: Function WP_Query was called with an argument that is
deprecated
since version 3.1.0!
caller_get_posts
is deprecated. Use
ignore_sticky_posts
instead. in
/var/www/wp-includes/functions.php
on line
5737