Is it Difficult Getting Workers' Compensation Benefits?
If you are the victim of a Florida workplace accident that renders you injured, in need of medical treatment, and unable to return to work while you recover, Florida workers' compensation will pay for our medical care immediately if your claim is not denied. What happens for the additional coverage to help you financially while you can't work? There is a wait time in the state of Florida before you can obtain financial support. However, getting a fair settlement from your Florida workers' compensation claim is a task that tends to be difficult and frustrating for many.
Insurance companies, no matter what niche they operate in, have one thing in common. That one thing is money and preserving their bottom line. Paying out hefty insurance claims to victims takes away from profits, and is why they don't make it easy for victims to secure the money they need after their accident experience. The good news is, if you are a Florida workplace accident victim, you don't have to fight the insurance companies alone. You can enlist the help of an experienced Florida workers' compensation attorney to negotiate on your behalf, take on the burden of building a strong claim, and getting all the documents necessary filed correctly.
What Actions Do Workers' Compensation Insurance Companies Do to Make the Process Difficult?
There are several actions that Florida workers' compensation insurance companies will do to make the process exceedingly. Some of them include:
Arguing that based on when you filed your claim that you weren't really hurt at work. You must contact your boss or your human resources representative to inform them of your workplace injury as soon as possible. If you wait too long you may not be able to file your claim, or the insurance company can say your injuries didn't take place at work. They may also say that you aren't as injured as you claim and make you see a myriad of medical professionals to essentially prove your pain.

Delaying the processing of your claim and not returning calls happens often. When you are unable to keep communication open with the insurance company and you aren't getting updated on the status of your claim it is stressful and they know that. Always keep a log of your attempts to contact your adjuster, if your call was answered or not, if your calls were returned, and what was discussed. Keeping a detailed report of your experience can help you if you don't get the compensation you are entitled to.

Low-balling offers and trying to delay processing so you get intimidated into accepting whatever you receive.

Denying claims happens all the time. It is a good idea to not only see the doctor that was approved by the insurance company, but also a second doctor for another opinion. Keep documentation of all appointments and feedback because this can help you appeal a denial.
Find a Trusted Florida Workers' Compensation Attorney Today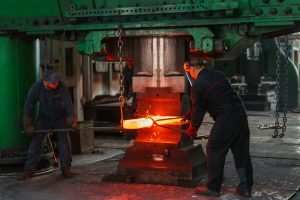 Stephen M. Andrews, P.A. is a Tallahassee worker's compensation attorney who can help you get a fair settlement in a reasonable amount of time. Call Stephen M. Andrews, P.A. to have your claim professionally managed. The Tallahassee workers' compensation law firm can be reached by calling (850) 906-9599 and scheduling a free, no-obligation consultation.
Tags: Florida Workers' Compensation Attorney, Is it Difficult Getting Workers' Compensation Benefits?, What Actions Do Workers' Compensation Insurance Companies Do to Make the Process Difficult?
Deprecated
: Function WP_Query was called with an argument that is
deprecated
since version 3.1.0!
caller_get_posts
is deprecated. Use
ignore_sticky_posts
instead. in
/var/www/wp-includes/functions.php
on line
5737