Key Actions for Injured Workers in Florida to Maximize Workers' Comp Benefits
If you have been injured on the job in Florida most employers are required to carry Florida workers' compensation insurance. This allows you the opportunity to file a Florida workers' compensation claim to help you pay your medical bills and to help with wages you could lose from being unable to return to work immediately. While you can take on your claim by yourself, many injured employees find that the struggles they face and pushback they experience is more than they expected. If you work with a Florida workers' compensation attorney, though, you can reduce these struggles and issues. Legal representation can also help you get all of your benefits sooner.
Stephen M. Andrews is a Tallahassee workers compensation attorney that cares about injured employees' rights. Stephen M. Andrews knows that most injured employees want to get better and get back to work as soon as possible, but during the time they have to stay home from work and recover they need to secure the maximum amount of Florida compensation benefits possible to help them through their accident situation. With over 35 years of practicing Florida workers' compensation law, Stephen M. Andrews knows the system and knows how to get results for victims of workplace accidents in the state of Florida.
What Key Advice Should You Know When You File a Florida Workers' Compensation Claim?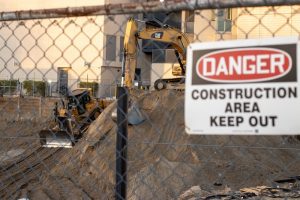 Any injured employee in Florida should know the basics when it comes to being successful in filing a claim. Actions that an injured employee should take include:
Do not wait to inform your employer of your injury accident. If you wait too long to inform the employer of your incident you could miss the deadline that the state sets for how long you have to report your situation and obtain benefits. This would mean that any resulting medical bills you incur will be paid out of your own pocket and if you have to miss work, you are out of luck when it comes to having a portion of your wages covered. If you report your incident long after it happens but still within the timeframe of obtaining benefits, this also could be a reason that the insurance company can argue for reducing the amount you can receive in a settlement.

Accurately and promptly complete all workers' compensation forms. This may seem like a daunting task because there are so many and they ask for so much information. To avoid the hassle of working through these complicated documents, work with a Florida workers' compensation attorney. A legal professional understands these forms and can do them for you, correctly and expediently.

Go to an approved doctor that either your employer or their insurance provider allows. This ensures that your medical costs are covered. Then do everything the doctor says, go to all your follow up appointments, get all the treatment they prescribe, and take any medications that you are given. Not following your doctor's orders can give the insurance company a strong defense to deny you the benefits you need.
Speak with a Florida Workers' Compensation Attorney
You can reduce a ton of stress that comes so often with the Florida workers' compensation system by using the services of a qualified attorney. Call Stephen M. Andrews, a talented and experienced Florida workers' compensation attorney to schedule your free consultation at (850) 906-9599.
Deprecated
: Function WP_Query was called with an argument that is
deprecated
since version 3.1.0!
caller_get_posts
is deprecated. Use
ignore_sticky_posts
instead. in
/var/www/wp-includes/functions.php
on line
5737