Why Social Media is Bad for Florida Workers' Comp Claims
There are several social media platforms that people across the globe use on a regular, daily basis. It has been estimated that in 2020 just under four billion people are active on social media and the average person has over 8 accounts on various platforms. Social media is a dominating force in many people's lives. The ease of we have to stay connected to each other from afar has never been more prevalent and available.
Social media has its advantages and its drawbacks. During the pandemic, social media and networking sites have been valuable for helping friends and loved ones continue to stay in contact when they were unable to get together in person. For many people using their social media is innocuous, but in some situations, social media can be damaging. Typically, if you are pursuing some type of injury claim whether it is a personal injury claim or a workers' compensation claim, it is best advised to stay off of your social media until your claim is settled.
Why You Should Stay Off Social Media While You Have An Active Workers' Comp Claim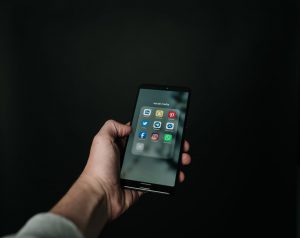 Insurance companies are in the business of finding any way that they can to devalue claims or deny them. They know how to scan the social media profiles of those pursuing a claim against them and look for evidence on the various platforms that will damage a claimant's case. Even though you may think your sites are secure the truth is that anything you put on the internet is at risk of being found. The insurance companies know social media can be a treasure trove of potential information that they can use against you.
When you are pursuing a Florida workers' compensation claim, stopping the use of social media is a good choice. This may be easier said than done for some people who are heavy users. If you are cannot keep yourself off of your social media accounts, using them wisely and carefully is recommended. This means that you shouldn't post anything that has to do with your claim, your accident, or your injuries. Don't post pictures and never post anything about physical activities and events you engage in.
There are many situations that can be misconstrued by an insurance company to show your injuries are not as severe as you claim. If the insurance company can find written posts or pictures that they can use to cast doubt on your assertions, they will absolutely do this as a way to pay you less than you deserve or to pay you nothing.
Speak with a Tallahassee Workers' Compensation Attorney Today
It is important for injured workers in Florida to know that you have rights and you deserve compensation when you sustained bodily harm that has prevented you from work. Stephen M. Andrews is a Tallahassee workers compensation attorney that can provide you with legal counsel after your Florida workplace accident. Call Stephen M. Andrews today to schedule your free consultation at (850) 906-9599. Stephen M. Andrews will fight on your behalf so you obtain all the Florida workers' compensation benefits that you have a right to.
Deprecated
: Function WP_Query was called with an argument that is
deprecated
since version 3.1.0!
caller_get_posts
is deprecated. Use
ignore_sticky_posts
instead. in
/var/www/wp-includes/functions.php
on line
5737