What Happens if Your Employer Won't Report Your Florida Workplace Accident?
In the state of Florida, an injured worker has 30 days to report their workplace accident injury to their supervisor. If you don't report your workplace injury to your employer in time you may lose out on your ability to obtain Florida workers' compensation benefits. Additionally, you could actually hurt your chances of obtaining all the benefits you are entitled to or have to fight an uphill battle to get any benefits if you wait too long to report your situation. So after you are injured at work, going to your supervisor or human resources representative immediately is essential to your success with a Florida workers' compensation claim.
When you have questions or if you are confused about what to do after you are injured while on the job in the state of Florida, call Stephen M. Andrews. Stephen M. Andrews is a Tallahassee workers' compensation attorney that is dedicated to preserving workers' rights and will forcefully fight on behalf of victims to ensure they are treated fairly. It is important that you have your medical treatment paid for and you get paid for lost wages when you are out of work and recovering from your injuries.
If My Employer Doesn't Report My Workplace Accident Will That Cause Me to Lose My Workers' Comp Benefits?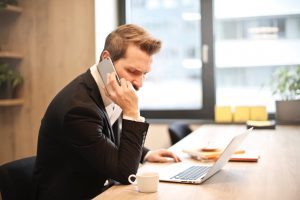 It isn't the most ideal situation when you have been injured at work and your employer is being uncooperative with you, not helping you with what you need to file a Florida workers' compensation claim. This stressful situation shouldn't happen but because employers are so resistant to having claims filed, it happens quite often. There are ways to work around an unreasonable and obstructive employer that refuses to report your accident injury to their Florida worker's compensation insurance provider.
First, after you report your accident injuries it is absolutely essential that you have your superior pull one of their accident/incident forms out, fill it out with all the details of your injuries that you provide them, and then sign it. Do not just rely on reporting your accident to help you move forward with filing a claim. Stand your ground and make sure that your employer makes a written report because it is vital to the strength of your case.
Next, connect with Stephen M. Andrews to get the strong and experienced help you need navigating the system and dealing with difficult employers. Stephen M. Andrews can reach out to the insurance company directly and provide them with the accident report your employer made to show that your accident situation did happen, when it happened, the details, and who your supervisor is that handles workers' compensation claims. If there were any witnesses to the accident who are willing to speak on your behalf, make sure you have their information so that they can be contacted by your attorney.
Speak with an Experienced Tallahassee Workers' Compensation Attorney Today
After the insurance company is contacted and supplied with the documentation necessary that shows you did have a workplace accident, they should move forward with reaching out to you for more information. Additionally, they should give you the information you need to get your medical treatment paid for. To discuss your Florida workplace accident injuries with a Tallahassee workers' compensation lawyer during a free consultation call Stephen M. Andrews at (850) 906-9599.
Deprecated
: Function WP_Query was called with an argument that is
deprecated
since version 3.1.0!
caller_get_posts
is deprecated. Use
ignore_sticky_posts
instead. in
/var/www/wp-includes/functions.php
on line
5667