What Occupational Injuries in Florida are Not Compensable Under Workers' Comp?
Injured workers and those that have come down with illnesses and disease from their workplace environment are entitled to filing for Florida workers' compensation benefits. Simply because an ailment or an injury happened at work or due to hazardous work conditions doesn't mean that workers' compensation benefits will come to you easily. Florida workers' compensation insurance providers and even employers both benefit when Florida workers' compensation claims are not filed or when they are denied. For the insurance companies, they save their bottom line by not having to pay out benefits and settlements. Employers benefits from also saving their bottom line because their premiums go up when claims are filed and get successful payouts.
If you were injured at work, if you developed an illness from your job, or if you lost a loved one in a workplace accident, be prepared for pushback at every angle trying to devalue your claim or deny your claim completely. This is why you shouldn't' have to navigate the Florida workers' compensation process alone. Florida workers' compensation insurance providers have experienced and aggressive attorneys looking out for their best interests and going against you. You deserve to have the same advocacy and support on your behalf going against them. Stephen M. Andrews has decades of experience fighting these powerful legal teams for the best interest of his clients. Consultations are always free and he doesn't get paid unless he wins his case for you.
What Injuries Are Not Compensable?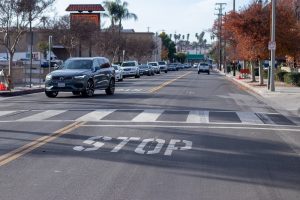 There are injuries that are not eligible for workers' compensation benefits. Very minimal incidents where it just takes a cup of water, laying down for a couple of minutes, or a bandaid aren't going to rise to the severity that would be applicable for Florida workers' compensation benefits. Other instances where you aren't likely to be successful with a Florida workers' compensation claim:
Getting to work and coming from work isn't considered being at work. Therefore if you are injured during your commute those injuries won't qualify for workers' compensation benefits. Only driving for work-related activities such as running an errand, going to a business meeting, or driving a construction truck to a site would allow for workers' compensation befits to be viable.

If you go to a company recreational event like an annual picnic and are hurt, you may not be covered under the umbrella of workers' compensation. However if the event is a required occupational function or one where the business was going to benefit from an employee's attendance, then that may changes things up a bit.

Injuries, where the worker was inebriated on drugs or alcohol, are often unable to secure workers' compensation benefits.
Speak with a Tallahassee Workers' Compensation Attorney Today
Florida workers' compensation laws can be very complicated and intricate. Some situations may seem like they are worthy of benefits when in fact, they can only be if certain defined characteristics are true. When you must have the benefits from your Florida workers' compensation claim, call Stephen M. Andrews to get the results that you need and deserve.
Call Stephen M. Andrews, a Tallahassee workers' compensation lawyer to schedule your free consultation today at (850) 906-9599.
Deprecated
: Function WP_Query was called with an argument that is
deprecated
since version 3.1.0!
caller_get_posts
is deprecated. Use
ignore_sticky_posts
instead. in
/var/www/wp-includes/functions.php
on line
5667