Can Florida Bartenders Get Workers' Comp Benefits?
Tallahassee has many really good restaurants as well as exceptional places to get a smart drink. You may have a specific spot you prefer for happy hour and you may even have a specific bartender who makes your adult beverages just right for your sensibilities. While you sit back to relax with a cocktail, your bartender is on their feet quickly moving about making sure that drinks are properly executed, customers are taken care of and are happy, as well as keeping their workstation clean and stocked.
Bartenders have a demanding job that puts them at increased risk for injury while they are working. The bustling environment in a restaurant along with other hazards such as unsafe slippery floors, large commercial appliances that are always working, unpredictable patrons, and other perils exist every time an expert mixologist goes to work. Bartenders in Tallahasse who are injured while on the job should call Stephen M. Andrews, a Tallahassee workers' compensation attorney. Bartenders like other professions are protected under Florida's workers' compensation laws and are entitled to file a claim if their illness or injuries were work-related.
Injuries Florida Bartenders Sustain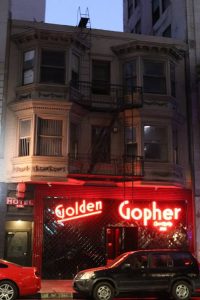 There are several dangers that bartenders in Florida face when they get behind the bar. Some of these include:
Alcohol affects people differently and there are documented cases where patrons lose their senses and act aggressively to other patrons as well as the staff. Since bartenders are directly serving patrons, they are at increased risk of an unhappy customer taking out their rage on them.

To make cocktails that are decorated with visually attractive and complimentary taste components, bartenders making one drink to the next may get cut or suffer a laceration from sharp tools like zesters or various types of knives.  During a shift, the busy environment makes the likelihood high that glasses and other glassware will fall and smash. Cleaning up the shards of glass on the floor can also lead to wounds.

Whether it be drinks that are served on fire or having to boil ingredients, a bartender is at risk for burns.

Shaking drinks, handing them out, reaching for glasses over and over again increases the chances of sustaining a repetitive injury.

Bartenders have to stock their station before they get to work and there are often heavy objects and boxes that are necessary to do so. This results in bending, lifting, and associated strain on the body.

Objects becoming dislodged can fall down and crash onto a bartender's head leading to head trauma. 

Wet floors and other obstacles on the ground can lead to slip and fall accidents that may result in many different types of injuries such as broken bones, extensive bruising, even coma.
Speak to a Tallahassee Workers' Compensation Attorney Today
Stephen M. Andrews, an experienced and talented Florida workers' compensation attorney can help you manage your Tallahassee workers' compensation claim after you were injured in relation to your job. The injuries or illnesses you suffered can negatively impact your life over the long term. You deserve the appropriate amount of benefits for your damages. Call the Law Firm of Stephen M. Andrews to schedule your free consultation today at (850) 906-9599.
Deprecated
: Function WP_Query was called with an argument that is
deprecated
since version 3.1.0!
caller_get_posts
is deprecated. Use
ignore_sticky_posts
instead. in
/var/www/wp-includes/functions.php
on line
5667