Is It Difficult to Get SSDI?
If you know someone who has applied for Social Security Disability benefits you may have an inkling of how difficult the process can be. It is no doubt that you watched them wait a long time to hear word on if they were approved for the benefits or not. Now that you are unable to work because you are suffering from a major medical issue you may be thinking of applying yourself for SSDI. You are probably wondering if you will have the same struggles trying to get the benefit.
How Hard is it to Get SSDI?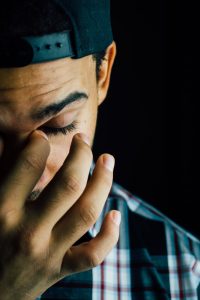 Obtaining SSDI benefits is not an easy task. It can be a difficult, prolonged, stressful, and frustrating. And after you go through the process you may still end up being unsuccessful and be told that you were denied. In spite of this, it may still be worth your time to apply if you do have an illness or physical impairment that is incredibly severe. If you are denied after your first filing, the good news is that you can try to appeal the decision, which may turn out in your favor. 
According to the information that Social Security releases, close to 70% of all applicants are denied after their initial application is submitted. There are several reasons why an applicant may be denied. Potentially you don't have enough work history to qualify for the benefit, or your income is too high. Or, while you believe that your ailment has severely impacted your life and ability to work, Social Security doesn't agree and you are denied because your condition doesn't meet the threshold. 
Applying for SSDI can be a very drawn-out process that can last anywhere from months to as far as years. During the time that you are stuck waiting for an answer, your condition may be getting worse. After you have waited the long amount of time and you finally get your results that you have been denied, it is time to speak with a Florida SSDI lawyer to learn about your legal options for pursuing the benefits you need. 
The difference between how long it takes for you to go through the process is dependent on how intent you are in your pursuit. You may wait three to six months after your initial filing to get an answer. If you are denied, this could be where you stop, and then you have only invested months' time in the process. However, if you want to have your application reconsidered, you can request a hearing.
It could take up to 682 days before you have your Florida SSDI hearing. Then after your hearing, you may still have to wait up to 90 days before you hear the outcome. If you have the representation of a knowledgeable Florida SSDI lawyer you will be arming yourself with the best support service to increase the likelihood that you will be approved.
Speak with a Florida SSDI Attorney Today
The best way to shorten the amount of time it takes to go through the Florida SSDI process and to increase the likelihood that you are approved is to work with a Tallahassee SSDI lawyer from the start. Stephen M. Andrews is a Florida SSDI attorney that can help you with your initial application so that you have the best chances that it will be approved and that you won't have to go through the long arduous process of appeals. When you are thinking about filing a Florida SSDI claim, call Stephen M. Andrews to schedule a free consultation at (850) 906-9599.
Tags: Florida SSDI Attorney, How Hard is it to Get SSDI?, Is It Difficult to Get SSDI?
Deprecated
: Function WP_Query was called with an argument that is
deprecated
since version 3.1.0!
caller_get_posts
is deprecated. Use
ignore_sticky_posts
instead. in
/var/www/wp-includes/functions.php
on line
5667