How to Get the Most Out of Your Florida Workers' Compensation Claim
A workplace injury in Florida can have many outcomes for the victim. First, depending on how severe the injury is the type and amount of medical care are going to vary. Some injuries need long-term care and others can heal with some downtime and minimal treatment. When injuries prevent you from working, workers' compensation benefits can not only help pay for your medical treatment but also provide you with a portion of your wages while you are out. 
Any victim of a Florida workplace injury has one goal in mind when they apply for benefits, and that is to maximize their settlement amount. This is certainly understandable given the stress that comes with being out of work and having to undergo medical treatments while you are healing from an unexpected accident at your place of employment. Statistics show that when applying for Florida workers' compensation benefits, it is best to work with a Florida workers' compensation attorney. Teaming up with an attorney ensures that all of your paperwork is completed and submitted correctly. Your attorney will also build a strong claim for you and make sure that you are getting a fair settlement in a reasonable amount of time.
Steps to Maximize Your Florida Workers' Compensation Benefits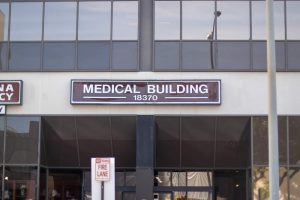 When you are filing a Florida workers' compensation claim, the following steps are critical to helping you get the highest amount of benefits possible:
You only have 30 days to report your workplace injuries in Florida. Reporting your injuries sooner rather than later, shows the urgency of your issue and speaks to the legitimacy of your claim. When you wait, your employer or the insurance company may question the validity of your claim. Give as much detail as you can including when the accident took place, how your injury happened, the pain and associated symptoms that you are experiencing.

In Florida, your employer or your employer's insurance provider will provide you with the treating doctor that you can use. You do not have the ability to pick your own doctor, so before you make your appointment make sure that it is with an approved physician. The approved physician will bill the insurance company directly for their costs treating you.  Also, do schedule your appointment promptly, show up and follow all of the instructions that the doctor gives you to recover.

Follow the doctor's orders, meaning that the exact plan your doctor provides you and the instructions your doctor gives you to recover should be followed to a T. Failing to undergo the prescribed treatment can jeopardize your claim. If you are seen not making it to appointments it will make the insurance company as well as the workers' compensation judge believe that you aren't that badly hurt which weakens your claim.

For claims that get denied and end up requiring an appearance before a judge, do not miss the date that you are set to have your deposition or hearing. This doesn't bode well with judges.
Speak with an Experienced Florida Workers' Compensation Lawyer Today
Winning your workers' compensation case for the most compensation requires experience, understanding of the law and the process, and making sure that all the right steps are taken. Stephen M. Andrews is a Tallahassee workers' compensation attorney that has been helping Floridians with their workers' compensation claims for more than 35 years. Call Stephen M. Andrews today to schedule your free consultation with an experienced Florida workers' compensation attorney at  (850) 906-9599.
Tags: Florida Workers' Compensation Lawyer, How to Get the Most Out of Your Florida Workers' Compensation Claim, Steps to Maximize Your Florida Workers' Compensation Benefits
Deprecated
: Function WP_Query was called with an argument that is
deprecated
since version 3.1.0!
caller_get_posts
is deprecated. Use
ignore_sticky_posts
instead. in
/var/www/wp-includes/functions.php
on line
5667